FREE Biz Links
Our Services Will Provide You With Increased Appetite, Direction, and Purpose To Promote Your Personal and Business Growth.
join us today!


As the world's leading platform for online employment, Elance helps businesses hire and manage in the cloud.


oDesk is the best freelance marketplace to find quality freelancer to get your work done!


The fastest growing design marketplace in the world.


Free logo design in 10 minutes or less!


Free Conference Calls company provides you with instant unlimited automated and free conferencing calls that take place on regular telephone lines.


A vWorker is a person who works for you remotely, rather than in-person in an office.


Reach more prospects more effectively. And get some killer publicity in the process.


Survey Monkey customers include 100% of the Fortune 100, as well as other businesses, academic institutions, and organizations of all shapes and sizes. Literally millions of people use SurveyMonkey for everything from customer satisfaction and employee performance reviews, to course evaluations and research of all types.

This website encourages sellers to contribute to knowledge in the world. Buyers actually get their work done in 48 hours. Fiverr makes for a legitimate option for outsourcing, all for $5.


Grow your business and attract customers wherever you sell!


Audacity is a free, easy-to-use and multilingual audio editor and recorder. It allows you to record live audio, convert tapes and records into digital recordings or CDs, cut, copy, splice or mix sounds together and change the speed or pitch of a recording.


Create Flash base websites for free.


Create stunning video slide shows.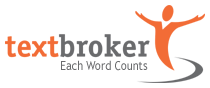 Textbroker is your marketplace for unique and exclusive written articles created to your specifications.


Is the easiest way to start writing your own email newsletter.


MailChimp helps you design email newsletters, share them on social networks, integrate with services you already use, and track your results. It's like your own personal publishing platform.


Tools and services that help you complete your book and make it available to millions of potential readers.


Create a custom Business Facebook page for free!


Create, Publish and Optimize landing pages – Lead Generation made simple!


Ta-da List is the web's easiest to-do-list tool. Make lists for yourself or share them with others.


Broadcast, watch, share and discuss live events.


How to do commercials in 3 minutes!


OfficeAutoPilot is an all in one business and marketing platform designed for information marketers, experts and coaches.